Agrippina | Nerone
Theater Bonn | Bonn
Conductor | Rubén Dubrovsky
Agrippina | Nerone
Theater Bonn | Bonn
Conductor | Rubén Dubrovsky
In June, Lada made her debut on the stage of the Antonín Dvořák Theater in Ostrava. She is preparing the role of Carolina from the opera Two Widows by Bedřich Smetana.
Director: ROCC
Conductor: Marek Šedivý
Costumes: Belinda Radulović
link
Lada will perform at the concert in honor of the composer Zdeněk Liška in music from the films Markéta Lazarová and Spalovač mrtvol. Prague Symphony Orchestra of the City of Prague FOK is conducted by Radek Baborák.
link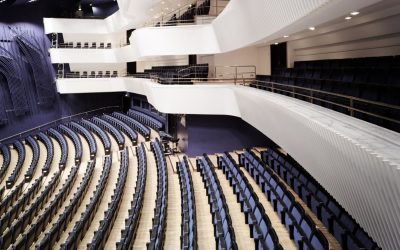 Lada will perform as Tebaldo from Don Carlo in the new production of Robert Carsen at Aalto Theater Essen.
link
"She's great, she's an element, she's a real artist, you can be proud of her."
Plácido Domingo for Czech TV
Czech soprano Lada Bočková has been a member of the opera ensemble of Theater Bonn in Germany since September 2020, where, despite difficult pandemic times, she successfully debuted in the title role of La Calisto (Cavalli), Gretel (Hänsel und Gretel), Laudine (Iwein), Clorinda (La Cenerentola) and Tebaldo (Don Carlo). She recently made a debut in Aalto Theater Essen in the new production of Don Carlo directed by Robert Carsen. Future engagements in Bonn includes Oscar (Un ballo in maschera) signed by Sir David Pountney in a cooperation with Welsh National Opera, Nerone (Agrippina) directed by Leo Muscato
and Susanna from the opera Le nozze di Figaro in a great production by Aaron Stiehl.
She has been a member of the opera studio at the Teatro Lirico Spoleto since April 2017, where she made her debut as Frasquita (Carmen), Violetta (La Traviata) and Clorinda (La Cenerentola) at the prestigious Due Mondi Festival. In 2018, she performed in Die lustige Witwe production at the famous Teatro La Fenice in Venice and Despina (Così fan tutte) at the Slovak National Theater in Bratislava. As a part of concert activities she performs with leading orchestras (Beethoven Orchester, Deutsche Radiophilharmonie, Czech Philharmonic, PKF – Prague Philharmonia, The Prague Symphony Orchestra, Bohuslav Martinů Philharmonic, Janáček Philharmonic).
NACHTIGALL ARTISTS MANAGEMENT
Alena Kunertová | managing director
tel. +420 602 219 611
adress: Čerchovská 6, Praha 2, PSČ 120 00, CZ