Famous opera overtures, arias and duets by Rossini, Puccini, Verdi, Delibes and more
Lada Bočková, soprano
Arnheiður Eiríksdóttir, mezzo-soprano
Rastislav Štúr, conductor
Bohuslav Martinů Philharmonic
link
Lada as Clorinda in the concert version of Rossini's La Cenerentola in the Dvořák Hall of Rudolfinum. This is her third appearance in this role, the first time she performed it at the Due Mondi festival in Italy and the second time in a beautiful production of Leo Muscato at the Bonn Opera house in Germany.
link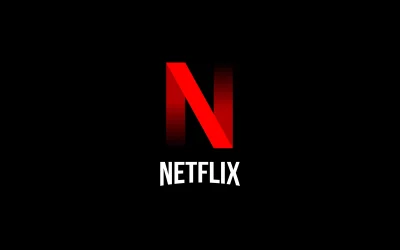 You can see Lada in two films next month. The first is an upcoming American superhero film The Crow directed by Rupert Sanders and the second is a Danish Netflix feature film Ehrengard directed by Bille August. In both she plays the role of an opera singer.
link
"She's great, she's an element, she's a real artist, you can be proud of her."
Plácido Domingo for Czech TV
Czech soprano Lada Bočková has been a member of the opera ensemble of Theater Bonn in Germany since September 2020, where she successfully debuted in the title role of La Calisto (Cavalli), Gretel (Hänsel und Gretel), Laudine (Iwein Löwenritter), Clorinda (La Cenerentola) and Tebaldo (Don Carlo). She recently made a debut in Aalto Theater Essen in the new production of Don Carlo directed by Robert Carsen. You can currently hear her at the Bonn Opera House in the roles of Oscar (Un ballo in maschera) signed by Sir David Pountney in a cooperation with Welsh National Opera, Nerone (Agrippina) directed by Leo Muscato and Susanna from the opera Le nozze di Figaro in a great production by Aaron Stiehl. Next season includes role debut of Pamina (Die Zauberflöte) and Gretel (Hänsel und Gretel) in State opera of Prague, title role of The Cunning little Vixen (Janáček) and Carolina (Two Widows) at Antonín Dvořák Theatre and she returns as Laudine (Iwein Löwenritter) to Theater Bonn.
As a part of concert activities she performs with leading orchestras (Beethoven Orchester, Deutsche Radiophilharmonie, Czech Philharmonic, PKF – Prague Philharmonia, The Prague Symphony Orchestra, Bohuslav Martinů Philharmonic, Janáček Philharmonic). In the coming season, she will perform as Clorinda in a concert version of La Cenerentola in the Dvořák Hall of the Rudolfinum, in a  recital dedicated to Czech composers in the Suk Hall of the Rudolfinum, open air concerts in Zlín or Mahler's 4th Symphony in the Municipal House in Prague.
Lada also started a film career. She played the role of an opera singer in two feature films released this year. The first is the American superhero film The Crow and the second is the Danish film Ehrengard.
NACHTIGALL ARTISTS MANAGEMENT
Alena Kunertová | managing director
tel. +420 602 219 611
adress: Čerchovská 6, Praha 2, PSČ 120 00, CZ